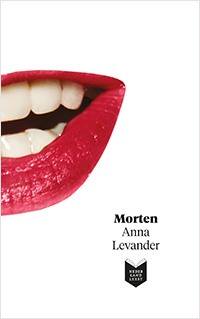 Morten
Anna Levander

Dit boekje kreeg ik in het kader van Nederland Leest bij de bibliotheek. Anna Levander is het pseudoniem van het schrijvers- en journalistenduo Annet de Jong en Dominique van der Heyde. Dat zowel het pseudoniem van de auteurs als de titel wat Scandinavisch aandoen, lijkt mij niet echt toevallig. Hoewel het verhaal zich in Nederland afspeelt, heeft deze politieke thriller toch iets dat misschien doet denken aan Deense series.

Het boek dat het eerste deel van een trilogie is, draait om de opkomend politicus Morten Mathijsen, die geen middel schuwt om minister-president te worden. Hij is lid van de Nieuwe Liberale Partij en hoewel hij geen lijsttrekker is, is hij wel van mening, dat hem deze positie toekomt. Dat hij niet veel van het algemeen kiesrecht moet hebben, wordt in de loop van het boek wel duidelijk. Het liefst ziet hij het kiesrecht beperkt tot een kleinere groep mensen, op basis van intelligentie, of bijdrage aan de belastingen, zodat in ieder geval het gemene volk geen stemrecht heeft.

Het verhaal begint als de ik-figuur (Marijn Flanders), bij de uitgeverij waar ze werkt als acquirerend redacteur, gevraagd wordt om het magazijn met oude manuscripten op te ruimen. Daarbij vindt ze het manuscript van 'De zesde republiek', dat geschreven is in 1991, door een zekere Eva Laurillard. Marijn begint te lezen en ontdekt dat het gaat over de gemeenteraadsverkiezingen in Naarden, waar een zekere Morten Mathijsen kandidaat voor de Nieuwe Liberale Partij is. Inmiddels zit er een Morten Mathijsen in de Tweede Kamer en volgens Wikipedia was hij inderdaad in de jaren 90 raadslid in Naarden.

Morten Mathijsen wordt inmiddels, drie weken voor de verkiezingen, gechanteerd met een geheim en hoewel hij niet weet waar het om gaat, besluit hij toch maar op de eisen van de anonieme chanteur in te gaan. Eerst denkt hij dat het om z'n problemen met z'n vrouw gaat, maar later blijkt dat het gaat om iets wat zich bij Maison Neuf heeft afgespeeld. Daar heeft Morten inderdaad herinneringen aan, hoewel hij er al zeker 20 jaar niet meer aan gedacht heeft. Er is daar iemand overleden, maar dat is bekend, dus wat het geheim is, weet hij nog steeds niet.

Marijn ontvreemdt het manuscript en leest verder over de gebeurtenissen op een feest in Maison Neuf, na de gemeenteraadsverkiezingen in Naarden, die door de Nieuwe Liberale Partij gewonnen zijn. Ze vraagt zich af of het een en ander op waarheid berust en gaat op zoek naar de locaties waar het een en ander zich afgespeeld heeft. In de loop van het boek weet Marijn zich in de kring rond Morten Mathijsen, een machtspoliticus pur sang, die duidelijk iets van Machiavelli geleerd heeft, te dringen, met het argument dat ze van plan is om een boek te schrijven over de verkiezingen en de opkomst van Morten Mathijsen.

Al met al is het een spannend boek, dat eindigt met een regelrechte cliffhanger, die mij in ieder geval nieuwsgierig maakte naar het volgende deel.

ISBN 978 90 5965 390 0 | paperback | 282 pagina's | Stichting CPNB en Uitgeverij Q | 2016
© Renate, 24 december 2016
Lees de reacties op het forum en/of reageer, klik HIER